"Setting goals is the first step in turning the invisible into the visible," said Tony Robbins. And he was absolutely right. Whatever you want to achieve in life, you need to first set it as a goal. The problem is that most people have no idea what they want in the first place, and even if they do, they have no idea how they can achieve the goals. This article will show you how…
"People with clear, written goals, accomplish far more in a shorter period of time than people without them could ever imagine."

– Brian Tracy
The sad fact is that more than 80% of people who set goals fail to stick to them. They don't take the necessary actions to get there.
At first, they were all excited. They were highly motivated and they believed they can do it.
However, as the days went by, they started to lose steam.
They lost their motivation and somewhere along the line, they got distracted by other projects.
Eventually, they jumped ship, start another project, or completely let go of their goals.
Does this describe you? If you set goals but fail to accomplish them, this is the right article you must read.
If you have been following this blog for a while, you will know that I'm obsessed with goal setting.
So today, I'm going to share with you the 10 steps what you can do to accomplish your goals.
A lot of people have the wrong perception to think that achieving their goals is all about writing them down.
Yes, writing down your goals help, but it is not enough.
You need to do more than just writing down your goals. You need these 10 steps. Let's dive straight in…
1. Start with a Vision
It all starts with your vision.
What do you want to accomplish in the future? What kind of lifestyle do you want to have? What do you want to achieve in the next 5 years?
Your vision creates the future you want.
There was a story about John F. Kennedy that truly inspired me. It was said that when JFK visited NASA and saw a janitor mopping the floor, and JKF asked him what he was doing, and the gentleman said, "I'm helping put a man to the moon."
That's a vision.
What do you see from your future self?
You have to understand that achieving your goals is not a one-day work. It can take weeks, months, and even years.
Thus, you need to have a strong and exciting vision so that you will not be distracted by other menial things.
Why You Need to Have an Exciting Vision
I bet you have also heard about the story of the three bricklayers too.
Once, a traveler came upon three working men. He asked the first man what he was doing and the man said he was laying bricks.
He asked the second man the same question, and the second man said he was putting up a wall.
The traveler got to the third man and asked the same question. The third man told the traveler he was building a cathedral.
All three bricklayers were right. But the third bricklayer has a vision. He saw what he was building in the future.
The other two only saw what they were doing at the present time.
And when the tough times come, trust me they will, the one with an exciting vision will persist and others will just give up.
"If you are working on something exciting that you really care about, you don't have to be pushed. The vision pulls you."

– Steve Jobs
I love the quote above from Jobs. He was a man with a great vision. That's how he managed to build Apple to one of the most revolutionary companies in the world.
In order to achieve your goals, you need a constant influx of inspiration and motivation.
If you rely on external motivations like cars, big houses, expensive watches, etc., they won't work for long.
You need motivation from within. And this is why having a clear and exciting vision is so important.
Create Your Vision Now
So what do you want to achieve out of your life? What success do you want to have?
You need to create a clear and exciting vision that will pull you instead of you pushing yourself to reach it.
If you don't know what you want, here's what you need to do:
Make time for daydreaming and planning.
It is a little irony to see that people spend hours, days, and even weeks to plan for their holiday vacation, but they don't even spend a few minutes to plan their future.
Things will not happen out of sudden.
You will not lose the additional fat one night. You will not have a successful website making millions in one sitting.
If you want to discover your vision, you need to schedule a time to work on this life puzzle.
I don't know what you want out of your life, only you can tell. If you want to live a better life, you need to find out what 'better' means.
The key is to consciously find and follow your vision. You want to make it a task to dream, review, and construct the future you desire.
Start with scheduling time to think for your future.
"If you talk about it, it's a dream, if you envision it, it's possible, but if you schedule it, it's real."

– Tony Robbins
2. Let Your Purpose Drive You
Once you know what you want to achieve, it is time to find out your why.
In my previous article, I shared a good example of how your purpose can impact what you do:
Imagine if I put a 10-inch wide and 30-foot long plank on the ground and ask you to walk on it and I'll give you $50, will you do it?

Of course, it's as easy as drinking water.

Now, what if I take the same plank and put it between two 20-story buildings, making it a "sky bridge", will you cross it for $50?

Most people will say no. This is because the risk has been greatly increased. You can fall and you can die, right?

However, if your child is on the opposite building and that building is on fire, will you walk the plank to save him?

Without a doubt, you will cross the plank and to the other to save your child, with or without my $50, you will do it.

So why is it that you will want to cross the plank the second time and why you don't want to do it when your child is not there?

What has changed? Well, your "why" has changed.

In the first scenario, the plank is between the two buildings and you don't want to cross it because your life is at risk. You can fall and die.

But in the second scenario, with the same risk, you choose to walk across because you want to save your child. Your why has changed.
Can you see the power of your purpose?
When your purpose is strong and emotional, you are willing to do whatever it takes to achieve what you want.
The problem most people encounter in achieving their goals is they lack the drive from their purpose.
Just like how Tony Robbins explained through this saying:
"People are not lazy, they simply have impotent goals – that is, goals that do not inspire them."
Discover Your Why
Many people got it wrong because they were influenced by others.
When they see someone drives a better car, they want one too and they set it as their goal.
When they see successful people are having it all, they want a similar result and set it as a goal.
When they see someone who is slim and fit, they want to look like that too.
When you set a goal because you were influenced by others, you are actually pursuing other people's wants, not yours.
And this is why most people don't have a strong desire for what they want.
They set it as a goal to drive their dream car, but they don't want to work for it.
They make it their resolution to lose weight and become slim and fit, but they don't want to exercise.
They want to build a million dollars business, but they're not willing to take the necessary actions.
The reason for all these is simple – it is not something that they truly want.
Hence, if you want to achieve your goals, you must associate your goals with a powerful and emotional purpose.
So why do you want to achieve your goals? Why do you want to make your vision a reality?
When you know your why, nothing can stop you.
You can learn from about finding your why by reading this article from GoalCast.com.
3. Create Your Action Plan
One of the most common factors people fail to accomplish their goals is they don't have a specific action plan.
Most people think that goal setting is all about writing down what they want, which is true, but it is not enough.
You can't just write down what you want and leave everything else up to chance.
If you're serious in achieving your goals, you need a plan, an action plan.
You need to find out what are the exact action steps you need to take and by when you need to complete them in order to produce the results you want.
For instance, if you set your goal to lose weight and you know you need to exercise, but if you don't have a plan for it, you will fail.
Exercise won't just happen out of the blue. You need to schedule it.
Most people just have the thought, "Okay, I want to lose weight. I will exercise more."
But they don't have a specific action plan, which means to say:
They don't know what kind of exercise they need to take,
They have no idea when or which day to exercise,
They don't know how long they should exercise, etc.
When you have no idea what to do, you will never do it.
You will execute on your plan only when the steps are specific.
Think about it, what will you do if you have no plan for the weekend?
You will waste the time with mindless activities like surfing the internet, checking social media, wake up late, etc.
This is why you need to have a specific and actionable plan.
1) Be absolutely specific
To create a workable plan, you need to be absolutely specific. Don't just say you want to exercise, be specific with when and where.
Here are some examples:
I will workout in the gym for 45 minutes every Tuesday and Thursday from 8AM.
I will write a 1,000 words article for my blog every day, at 9AM.
Thus, create a specific action plan. You can use this formula to create your tasks:
"I will ACTION for TIME on WHEN and WHERE."
When you are absolutely clear with what to do, when to do, and where to do it, you will follow through.
Just like how a meeting was conducted. You were told a specific time, date, and venue. And you attend the meeting on time.
You should do the same for all your tasks in the action plan. So don't just say that you want to exercise, be more specific.
Apply this technique to every actionable task for your goals and you will start to see your progress taking place.
2) Schedule your actions
Whatever gets scheduled, gets done.
You can't wait for things to come to you, you need to schedule the time to make it happen.
A lot of people say that they don't have the time. Of course, who has the time?
You need to schedule your work. You can't just let things be and only take action when you have the inspiration or energy.
If your goal is to build a successful blog, like me, you need to schedule your action tasks.
Don't just say that you want to publish an article this week, schedule your writing time.
In my case, each morning, once I'm prepared for work, the first thing I did is writing.
I scheduled my writing time to each morning and this is how I managed to publish about 2 to 3 articles a week.
I forced myself to sit and write because it is time to do so.
Hence, schedule your action tasks.
3) Start really small
Another thing you need to do with your action plan is to start really small.
Don't get me wrong, you should think big, but when it comes to execution, you need to start small.
If you want to build a successful blog that earns you $100,000 a year, what should you do?
The answer is pretty simple – break down the goal into smaller and actionable steps.
When a task is small, specific, and easy to do, the resistance to doing it will be low. And guess what, when the resistance is low, you will do it.
Most people procrastinate because they try to focus on big goals.
You will feel overwhelmed if you try to tackle everything all at once. This is why you need to start small.
"The man who moves a mountain begins by carrying away small stones."

– Confucius
4. Get Rid of the Roadblocks
So, what is holding you back?
Achieving success and reaching your goals are like driving. But with roadblocks, you are driving with the handbrakes on.
If you want to go faster, there are only 2 options:
1) Press the acceleration pedal more. But if you do it this way, eventually, your car will breakdown. The gearbox will break. In life, this is like working harder but with handicaps.
2) Get rid of the roadblocks. You don't need to exert more energy or press harder on the acceleration, you just need to release the handbrakes and almost instantly, the car can go faster and more smooth.
So don't work hard blindly. You must find out the roadblocks that are stopping you from getting what you want, and get rid of them.
For example, if you want to lose weight, but you are tight on budget to buy a membership for the gym, are you going to let this roadblock stops you?
No, you can choose to get some simple equipment and exercise from home. Else, you can learn to do yoga from YouTube.
Here's another example. You want to set up an e-commerce website and sells your own products.
But you have no idea how to do it. You don't have the technical skill to build a website.
So what are you going to do? Are you going to let this roadblock stops you? Or are you going to learn how to do it or just hire someone else to do it for you?
When it comes to achieving our goals, many people tend to let their roadblocks stop them.
They want to be a writer, but their writing skills are not as good. And yet, they don't want to learn to improve their writing skills.
If you want to start a business but you have no idea how to do it, then learn. Don't let the roadblocks stop you from achieving what you want.
5 Common Roadblocks that Prevent You from Success
In my opinion, here are the 5 most common roadblocks that stop most people from achieving their potential in life.
Check and see if these things are preventing you from reaching your goals:
Inadequate resources – time, money, etc.
Low self-esteem and lack of confidence
Lack of skills and experience
Lack of tolerations and have no patience
Not having the right network
What you need to do right now is to brainstorm and spend a little time to think about what is stopping you.
What is preventing you from reaching your goals?
What is the one thing that if you can solve, you can get the results you want faster?
If you find that you don't have the time to pursue your goals, then make time. Learn to time-block and schedule your tasks.
If you don't have the skills, you can always read, learn, and attend courses to improve yourself.
Whatever roadblock that is stopping you, find someone who has a similar problem and learns from him or her.
Once you have identified the roadblocks, you must do your best to get rid of them. Take them out of your success equation.
You don't want to drive with your handbrakes on. Learn to let it go so that you can drive faster.
5. Track and Measure Your Progress
Tracking and measuring progress is what most people don't do, and they wonder why they fail to achieve their goals.
Think about it, if you don't know how you're performing, how can you improve your results?
If there is no scoring in an NBA match, guess what will happen to the players? Are they going to play all out? Will they care about the game?
No, when you take away the scoring system, the match doesn't matter anymore.
When people don't know how they are performing, they won't care because they can't tell if what they do is going to have a positive or a negative impact.
This is why tracking and measuring your progress is important.
Introducing: Lead and Lag Measures
One of my favorite books about goal setting is The 4 Disciplines of Execution. In the book, the authors mentioned that most people focus on the lag measure rather than the lead measure.
Please allow me to explain. Lag measures are indicators that measure the ultimate results that you want. Here are some examples of lag measures:
To earn $100,000 a month
To lose 10 pounds within 3 months
To increase sales by at least 50% by the end of this year
While the above measures are specific, they are not something that you can control.
On the other hand, lead measures are what you must focus on. They are measures such as:
Number of quality content published on your blog
Number of hours you spend exercising in the gym
Number of prospective calls made
As you can see, the lead measures are something that you can control and influence.
For instance, if your lag measure is to build a successful blog with ten thousand subscribers, one of your lead measures can be the number of quality content published on your blog.
The more quality content you publish on your blog, the more likely you are going to hit your goal. Got that?
Here's the explanation of lead and lag measure from the book authors:
"Lead measures track the critical activities that drive or lead to the lag measure. They predict success of the lag measure and are influenced directly by the team. A common example of a lag measure is weight loss.

Which activities or lead measures will lead to weight loss? Diet and exercise! Proper diet and exercise predict the success of weight-loss and they are activities that we can directly influence. Simple enough, but be careful.

Even the smartest people fall into the trap of fixating on a lag measure that they can't directly influence. This is because lags are easier to measure and they represent the result we ultimately want. Think of a lead measure as a level that moves your wildly important goal."
Do you understand it now?

Your lag measures are usually the goals that you want to achieve, like weight loss, revenue and income.
The lead measures are the action steps that will move your lag measures.
When you act on the lead measures, you will achieve your lag measures.
Hence, the key is to find out what are your lead measures, and then work on them and measure them.
Take time to brainstorm what are the lead measures that will help you achieve your goals.
If your goal is to lose weight, two of the most common lead measures are exercise and diet.
You can control the number of hours you spend to exercise each week. Measure that.
And you can control what you put into your mouth each day. Track your diet habit and keep an eye on what you eat.
When you track these 2 lead measures, automatically, your lag measure (weight loss) will improve.
How to Measure and Track Your Progress
Now that you understand what to track and measure, so how do you actually do it?
There are plenty of ways how you can measure your progress, here are some examples:
1) Bullet journaling
This is by far one of the easiest and most effective ways to measure your progress.
A bullet journal can work like a to-do-list and also a planner. You can plan for your days, weeks, and even months. Write down all the things you need to do and then once you have completed the tasks, record them down.
I'm not using the concept of a bullet journal, but I'm using a diary as my daily and weekly planner.
Each week, I plan what I need to get done and I write everything down into my diary.
And each day, I will focus on getting all the work day. This way, I know what I need to do and I can measure my performance easily.
Check out this good example from BuzzFeed.com on how to use a bullet journal for your planning.
2) Using charts and graphs
This is an old fashion, but an effective way to track your progress. There are many types of charts and graphs you can use.
If you want something straight forward, you can use a table like this example below from LifeHack.org:
You can tell your performance by taking a quick glance at the table. You know what you need to do and you know if you are following through.
If you want something more visual and more complicated, consider using graphs and charts.
Below are 2 examples from ToughNikel.com. The graphs shown below are used to track the credit card debt pay off:
3) Use Apps and other tools
You have probably heard about Trello and Evernote. Both are great productivity tools that can help you track your performance and measure your results.
If you don't like pen and paper, perhaps, these 2 tools will be suitable for you.
There are many ways you can measure your progress, and if you want to learn more, read my previous article:
How to Track Your Goals: The 5 Fabulous Ways You Should Consider
6. Build the Right Environment
The environment you're in can greatly impact your work performance, and hence, your ultimate success in life.
Think about it, can you read a book in a noisy environment? Can you achieve greater success in life if you always mix with negative people? Can you lose weight if you constantly go out with a bunch of drinkers and always come back drunk?
This is how our environment plays an important role in our success.
Successful people are able to produce extraordinary results in life because they have the right environment.
They spend time with other people who shared a common vision. They join the right people to produce positive results in life. And they have a supportive environment that catapults their success.
So if you want to achieve your goals and be successful, you have to build the same environment.
When you put your water bottle in front of your working desk, you increase the amount of water you drink each day.
When you mix with other successful bloggers, the conversation will be about blogs and how to do better. Automatically, you will tend to become a better blogger too.
Similarly, if you mix with heavy smokers, you will eventually become a smoker too.
"Everyone is born a genius, but the process of living de-geniuses them."

– R. Buckminster Fuller
Build an Environment so You Can Win
As a blogger, I can work from anywhere I wanted. There are days when I work from the comfort of my home, but I found that if I work in my office, I'm more productive.
When I go to my office, which is a co-working space, everyone there focuses on their work diligently. They are busy and it creates a positive work environment.
So when I'm in the office, I feel like working too.
However, when I'm at home, things may not be as serious and as productive. Because no one is watching me, I tend to waste time on social media and YouTube. I work slower. And sometimes I will take a longer break than expected.
The key is to build a supportive environment where you can win.
Like how Maya Angelou did it. In an interview, this is what she said:
"I usually get up at about 5:30, and I'm ready to have coffee by 6, usually with my husband. He goes off to his work around 6:30, and I go off to mine.

I keep a hotel room in which I do my work—a tiny, mean room with just a bed, and sometimes if I can find it, a face basin. I keep a dictionary, a Bible, a deck of cards and a bottle of sherry in the room.

I try to get there around 7, and I work until 2 in the afternoon. If the work is going badly, I stay until 12:30. If it's going well, I'll stay as long as it's going well. It's lonely, and it's marvelous. I edit while I'm working.

When I come home at 2, I read over what I've written that day, and then try to put it out of my mind. I shower, prepare dinner so that when my husband comes home, I'm not totally absorbed in my work. We have a semblance of a normal life. We have a drink together and have dinner."
Do you see how Maya Angelou created a supportive environment so that she can win as a writer?
Rather than working from home, she rented a hotel room and worked there. The hotel room was where she can focus on her work and become productive. It was a place where she can master her craft.
This is how you can make use of your environment to help you reach your goals.
7 Suggestions How to Improve Your Environment for Better Success
By now, you should understand how your environment can impact your success in life. So here are the 7 tips can help you build a winning environment:
1) Improve the overall environment
Use vision boards, motivational pictures, trophies, etc., to boost your motivation to work on your goals. Get a comfortable table and chair. Make sure the temperature is suitable and the lighting is bright enough to work.
2) Get rid of distractions
Never allow yourself to be distracted when you work. Try to lock yourself in a room when you work. Build a bunker and when you work, work. Don't be interrupted by other menial things.
3) Keep yourself hydrated
Yes, drink more water. When you're dehydrated, it is difficult to focus on whatever things you're doing.
4) Leverage on your location
If you want to floss your teeth, put the floss next to your toothbrush. If you want to exercise in the gym, choose a gym that is located between your work and your home. Make your location and environment your friend, not your foe.
5) Change the people in your environment
You can have a positive life if you spend most of your time with positive people. If you want to be a successful writer, make friends with best-selling authors. If you want to be a successful blogger, spend time with other successful bloggers.
6) Use the background music
Plenty of studies have shown that background music help improves your performance. So put on some uplifting or your favorite tune as you work, but not too loud until it distracts you.
7) Segment your workstation
Different types of environment can impact your mood differently. Thus, create a different workstation for different work. For example, I prefer to write articles in the office. And when I'm at home, which is a more relaxing environment, I prefer to work on less stressful tasks like updating social media.
If your workstation is big enough, try to use 2 tables for 2 different kinds of work. This way, when you switch your workstation, it makes you feel fresh and more creative.
Remember, your environment plays an extremely important role in determining your success.
Your environment can have a great impact on your level of motivation and willpower.
If you want to have more motivation, then you must design an environment that can stimulate your drive to work.
You want to design an environment where things become simple and convenient to act. Make things easier so that you will not procrastinate.
7. Hold Yourself Accountable
Now we're at it – accountability. How serious are you in achieving your goals? Are you absolutely must achieve them or do you just wish to achieve them?
You see, people who successfully achieved their goals are people who give 100% commitment. They don't just wish about achieving it or dream about having it. They make it a must-achieve.
Hence, if you truly want to make it, you must raise your level of commitment. And how do you do that? Through holding yourself accountable.
At the end of the day, you're accountable to yourself. Your success is a result of what you do.
And what you do each day will determine what you get in your life.
Thus, this is why accountability is important. When you are accountable to your goals, you will make them the priorities in your everyday life.
You will spend time working on them. You will make sure you make progress each day. And you will make sure you're doing your best to reach them.
Find an Accountability Partner
The American Society of Training and Development conducted a study and discovered that when you commit to someone, you are 65% more likely to achieve the goal.
Another study was conducted by Dr. Gail Matthews, a professor in Dominican's Department of Psychology.
Her study revealed that participants who write down their goals and action commitments daily, plus sending a weekly progress report to a friend, had a 76% chance of achieving the goals.
I suggest you read Dr. Matthews study in this article here. It is a short read, but an eye-opening one.
Now that you understand how holding yourself accountable can help you reach your goals, so what do you need to do?
The answer is pretty straight forward – involve others and find an accountability partner.
You see, when you tell someone what you're going to do, you greatly increase the chance of achieving it because you engage in the power of social expectations.
When you tell your boss you will get the task done by the end of the day, you are more likely to stick to it and do it.
When you tell a client you will deliver your report by the end of the week, you do it.
When you tell your colleague that you will do the presentation, you will just do it.
When you share your action commitments and your goals with someone else, you are putting yourself on the line.
Somehow, you raised your commitment and you will do as what you have said.
This is the power of having an accountability partner.
What you can do then is simple – get others to involve.
Who can be your accountability partner? Your boss? Your spouse? Your friend? Your parents? Your colleagues? Your partners?
Find someone who is willing to support you and push you forward. Share with them your goals and the action commitments that you are going to take.
More importantly, send a weekly progress report to them. Let them know your progress and that you are on track.
When you do so, you greatly increase your chances of achieving your goals.
Burn the Ships and Put Yourself to The Point of No Return
In 1519, Hernan Cortes set sail to Veracruz, Mexico with his crew. Upon arrival, Cortes' men were scared and weary, but they needed to take the island.
Then, Cortes gave an order to his men that left them no option, but to win the battle. Cortes ordered his men to burn their ships, leaving no option but to press on.
Cortes' men lost their means to retreat. With no ships to escape, their safety net has been removed. Eventually, Cortes and his men successfully took the island and won the battle.
So you want to raise your commitment level and put yourself accountable for your goals?
Then, apply the same tactic as Cortes – burn the ships.
Leave yourself with no other options but to press forward and achieve your goals. That's what you need to do.
Desperate times call for desperate measures.
If you absolutely must achieve your goals, burn the ships and put yourself on the line so that you will do it no matter what.
One of the main differences between someone ordinary and someone extraordinary is that the extraordinary gives himself no excuses but to do it.
Ordinary people make excuses and hence, they procrastinate on their goals. They delay doing the work and they choose to do something easy and convenient.
On the other hand, extraordinary people don't make excuses. They treat their goals as must-achieve. Not a wish, not a hope, and not something good to have, but a must.
Put yourself on the point of no return so that you will do everything you can and succeed.
So what can you do to burn the ships?
If you want to publish a long-form and interesting blog post, you can announce it to your readers up front so that they will expect you to deliver.
If you want to lose weight, you can burn the ships by joining a gym, getting yourself a trainer and even finding yourself a workout partner.
If you want to travel to a foreign country but you have not enough budget for the whole trip, you can raise your commitment by just buying the flight ticket first.
If you want to build a successful blog, pay a credible mentor to guide you over the long-term so that you will get the result you desire.
No matter what you do, you can't keep it to just yourself and commit to no one.
When you tell yourself and no one else, that you will start a new exercise habit, write a book, build a successful blog, or launch a meaningful project, you will never do it.
Why? Simple, when no one knows what you're up to, you allow yourself to escape and hold no one accountable.
This is why you need an accountability partner.
8. Strive for Improvement
There is no way you can achieve your goals if you don't improve yourself. You have to understand the fact that you are where you are now because of what you know.
And in order for you to get to higher ground, you need to improve yourself.
I'm a strong believer in constant learning and improving. I read plenty of books. And this year, I made it a goal to read 50 books. And I'm proud to say I'm well on my way to hit the target.
I love how Harv Eker puts it:
"The size of the problem is never the issue, what matters is the size of you."
When you upgrade yourself, you become someone better and you can achieve more. Look at this meaningful picture below: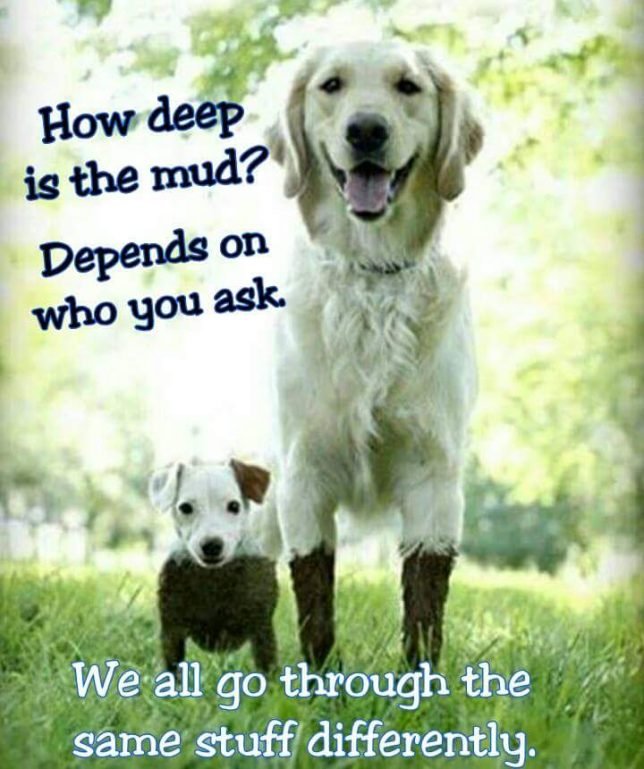 Your problem or your goal is not the issue. No matter how big the goal you want to achieve, you have to increase your level.
Like what Harv Eker said in his book, Secrets of the Millionaire Mind, problems are only big when you're small.
Imagine if you are playing games. If your character is at level 3 and the enemy is at level 5, it is going to be a big threat/problem to you. But if your character is at level 9 and the enemy is at level 5, it is not a threat to you at all. It is no problem.
The same concept applies to the goals you want to achieve.
If your goal is at level 10 (a big goal) and if you are at level 3, your goal can make you feel inferior and overwhelming. You'll be afraid to take action and you will procrastinate.
But when you improve and upgrade yourself, you become better. Your goals become something "achievable".
For most people, earning $10,000 a month is a lot of money. Well, try to tell that to the billionaires.
It is your perception and skills level at play. This is why you must work hard not just on achieving your goals, but also work hard on yourself to improve your characters, your knowledge, and skills.
So how do you improve yourself? Check out my previous article:
31 Little Things You Can Do to Improve Yourself Every Day
9. Take Massive and Consistent Action
The only way to achieve what you want in life is through execution. Nothing will happen if you're just daydreaming about.
Sadly, that's what most people love to do. They dream about what they want but they don't execute on their ideas.
No matter what goals or dreams you have in your head, as long as you don't work on them, they will never materialize.
And if there is one thing you must do to achieve your goal, it is this – take massive and consistent action.
The Rule of 5
"If you would go every day to a very large tree and take five swings at it with a very sharp ax, eventually, no matter how large the tree, it would have to come down."
That was the rule that Jack Canfield used to bring his book, Chicken Soup for the Soul to the top of the New York Times Best-Seller list.
Each day, Canfield and his co-author, Mark Victor Hansen did five things to move the sale of the book.
They would do 5 radio interviews, send out 5 review copies to editors, call 5 network marketing companies and ask them to buy the book, give a seminar or a talk to at least 5 people, or simply send out 5 free copies to people listed in the Celebrity Address book.
Here's what Canfield said about the Rule of 5 in his book:
"We made phone calls to people who could review the book, we wrote press releases, we called in to talk shows (some at 3 AM), we gave away free copies at our talks, we sent them to ministers to use as a source of talks for their sermons, we gave free talks at churches, we did book signings at any bookstore that would have us, we asked businesses to make bulk purchases for their employees, we go the book into the PXs on military bases, we asked our fellow speakers to sell the book at their talks, we asked seminar companies to put it in their catalogs, we bought a directory of catalogs and asked all the appropriate ones to carry the book, we visited gift shops and card shops and asked them to carry the book – we even got gas stations, bakeries, and restaurants to sell the book.

It was a lot of effort – a minimum of five things a day, every day, day in and day out – for over 2 years."
The book, Chicken Soup for the Soul eventually sold over 8 million copies in 39 languages. But it did not happen overnight. It was the sustained effort of the Rule of 5 for over 2 years that led to the success.
To a lot of people, they think that the book was a publishing phenomenon, but to Canfield, it was not a publishing phenomenon and more of a phenomenon of persistent effort – thousands of individual activities that all added up to one large success.
You can leverage the same technique and rule to achieve the goal that you want.
Each day, make sure you do 5 things – big and small – to reach your goals.
Take consistent actions and be persistent in what you do. Remember, things are not going to come to you overnight. It takes time.
Hence, be patient, and keep on hustling.
10. Review and Adjust
So what do you do if you fail to reach your goals? Well, pretty simple – review and adjust your plan, and then do it again.
You have to understand that you may need to fight a battle more than once in order to win it.
You don't just go to the gym once and have 6-pack abs the next day. You don't write and publish an article on your blog today and call it a successful blog the next day.
Things don't just happen for once. And this is why you need to take consistent action. It also means that failure is common.
It doesn't matter if you fail to reach your goal, the ultimate key is what do you do when you fail.
For most people, they choose to give up on their goals. You know what, most people don't even stick to their goals until the very end.
They get distracted somewhere along the line and then abandon their goal for something else.
It is called the "shiny object syndrome". When you try to build a successful internet business, along the way, you get distracted by another 'better' strategy/project. You jump ship and let go your initial idea of building the website.
Never let this happen to you. You must keep your eye on the prize and focus on your goals.
When you fail to achieve your goals, here are 3 things you can do:
Quit and give up,
Put in more effort and try one more time, or
Review what went wrong, come up with a better strategy, and then work on the goal again.
Of course, the best option is #3.
When you fail to achieve your goals, it means that something you did isn't right. Perhaps you're doing it wrong. Or perhaps you're not working hard enough.
The key is to turn your failure to feedback. And to do so, you need to review the results that you get.
Albert Einstein said it wisely, "Insanity – doing the same thing over and over again and expecting different results."
Don't become insane by doing the same thing over and over again and expect to receive a different result.
When things don't work for you, change your strategy.
"When a flower doesn't bloom, you fix the environment in which it grows, not the flower."

– Alexander Den Heijer
In one of my previous articles, I explained what you can do when you fail at your goals:
3 Fundamental Principles How to Turn Failure Into Success
Remember, you only fail when you choose to give up and quit on your goal. As long as you learn from your failure, you don't really fail.
Nobody loves to fail, but failure is something inevitable. If you don't make mistakes or fail, maybe you're not taking enough action.
So don't be afraid to fail. Learn from your failures. Turn them into experiences that will transform you into someone better.
Conclusion
There you have it, the 10 steps on how to achieve your goals. This is a long article jam-packed with great information that aims to inspire you to achieve greater success in life.
And if you read from the beginning up to this point, I want to congratulate you. You've done much more done others and you've just proved you're committed to your goals.
Here are the 10 steps again:
Start with a vision
Let your purpose drive you
Create your action plan
Get rid of the roadblocks
Track and measure your progress
Build the right environment
Hold yourself accountable
Strive for improvement
Take massive and consistent action
Review and adjust
Remember, all the steps above are important. You cannot accomplish the success you desire if you miss any of the steps out.
Lastly, I have a favor to ask.
Leave your comment below and tell me what you think about this article. What have you learned? Do you know understand what you can do to make your goals a reality?
And before you go, if you love what you read and you think that I have inspired you to achieve the success you want in life, share this article. Cheers.
This article may contain affiliate links. Meaning, at no additional cost to you, I will earn a commission if you click through and make a purchase. As always, I only recommend products and services I trust.