When the New Year is just around the corner, many people will start thinking about how their lives are going to be in the following year. And this is when many people will start planning and set their New Year resolutions. But what kind of resolutions should you make? That's exactly what this article is all about – ideas for your New Year resolutions.
Well, according to research, only 8% of people achieve their New Year's resolutions. But don't let that statistic turn you off because having a goal and a plan is much better than having no target and have no clear plan at all.
Allow me to explain. Imagine your target is to build a successful blog that earns you a nice 4-figure side income. And so you started a blog in 2020, work on it. After a few months, for whatever reason, you give up.
And by the end of 2020, you have a half-done blog, a couple of articles that some visitors from time to time.
Yes, you fail at your goal, but you have made some progress, don't you think?
You are much better off than those who dream but didn't put in the real action.
What if in 2021 you decided to start back the project and truly commit to it? By then, you will already have the experience and the basics. You know how to blog.
This is why I said having a goal and a plan is much better than having no plan at all.
And this is also the reason why you want to make New Year resolutions for 2020.
So, you want to live a better life and you want to achieve greater success? Check out these 23 top New Year resolution ideas…
1. Lose the extra fat and get in shape
One of the top resolutions most people have every year is none other than getting in shape. Nobody wants to be fat and looks unattractive. Everyone wants to look good and attractive. Hence, if you have gained the extra fat, make it your commitment to burn some calories in 2020.
Get yourself back to shape. If you want to achieve greater success in life, you need to have the energy to execute your plan. Hence, lose the additional fat and start getting back in shape.
==> The Best Ways to Lose Weight & Get in Shape in 50 Days
2. Start eating healthier food and live a better lifestyle
Another great resolution idea for this coming New Year is to start eating healthier food. You don't have to drastically change your diet plan. You can always start small and build. Perhaps, you can make every Monday your vege-day.
Or maybe you can make it a habit to eat fruits before your meal. The point is to start incorporating healthy eating habits.
==> 19 Healthy Eating Habits to Adopt in the New Year
3. Get more sleep each day
Yes, get more sleep. Never underestimate the importance of sleep. If you want to live a  healthy lifestyle, you must make it a priority to get enough sleep each day. For most of us, we need 8 hours of sleep.
If you think that this is not possible because you have too many things to do and you're too busy, then make it at least 7 hours. Perhaps, over the weekend, you can sleep longer hours for rest and recharge.
==> 17 Proven Tips to Sleep Better at Night
4. Cut down on alcoholic drinks
If you are an alcoholic, then this may be a target you want to hit. I'm not saying that you should totally get rid of drinking, just make sure you do it moderately. A little bit of drinking can be fun. But too much of it can bring disaster to your life, especially your health.
==> How to Successfully Quit Drinking Alcohol
5. Say no to cigarettes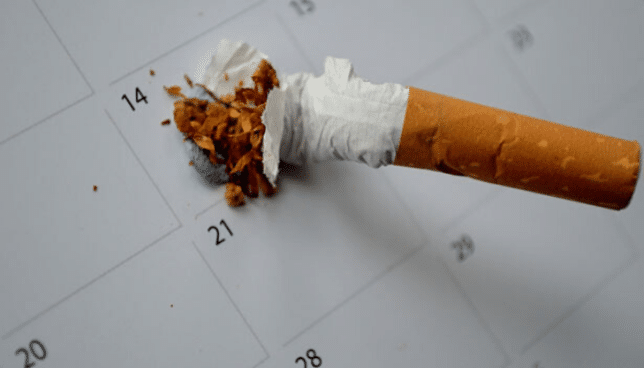 Do you smoke? If you do, you should stop it completely in this coming New Year. Smoking is bad not only for you but also for the people around you whom you love and care about.
Besides, smoking can also burn a hole in your wallet. If you save the money for buying cigarettes, after a year, you can buy a lot of things that you like. Trust me.
==> 13 Best Quit-Smoking Tips Ever
6. Stop procrastinating and get things done
Do you set goals and have plans, but you always put them off? You know what you need to do but you just can't seem to find the motivation and the willpower to take action?
Procrastination can be a bad habit. You definitely don't want to make this part of your attitudes. Imagine what can you accomplish if you become an action taker and procrastination is never an issue? Hence, get rid of procrastination and start building productive habits to get things done.
==> Here's How to Beat Procrastination Without "Willpower" or "Hard Work"
7. Get out of debt
Getting out of debt is another good resolution to have. That is if you are in debt. And it depends on how much debts you have, getting rid of a portion of it can also be a good target for the New Year.
When you have debts, you will be limited to what you can do. Plus, the emotional pressure from having to pay the debts on time every month can be very stressful. Thus, make a plan to pay off your debt, little by little. And by the end of 2020, you will be much better off.
==> 11 Ways to Get Out of Debt Faster
8. Save more money
Do you save money? Most people have the intention to save money, but they fail to stick to their plan. Here's a good suggestion: follow Harv Eker's money jar system to distribute your wealth.
You should save before you spend. Therefore, adopt the principle to pay yourself first.
And if you find it difficult to stick to your saving plan, then make it automatic. Use standing instructions to save a portion of your income from your bank account. Else, use a jar or a safe box where you can't easily open it. When the jar is locked and hard to open, you're more likely to only deposit money than to withdraw.
==> 20 Easy Ways to Save Some Money Every Day
9. Earn more money
It is everyone's dream to earn more money. And yes, making more money is one of the most common New Year resolutions most people will set.
If you are holding a job, increase your value. Else, you can always start a side income. Become a freelancer, sell something online, barter your service, or build a blog like this one.
==> 32 Proven Ways to Make Money Fast
10. Read more books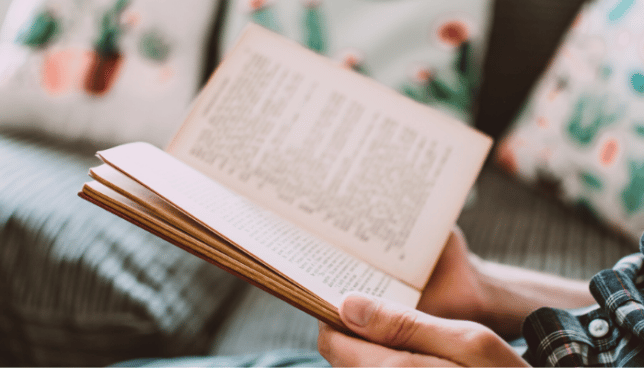 We all know that reading is important, but are you doing it? Make it your resolution to read in this New Year. Reading a book a month is a good number. If you seldom read, make it a habit. Read for 15 or 30 minutes a day.
Remember, the more you read, the more you know. And the more you know, the more places you can go. In my opinion, reading is one of the best mind foods to develop our mental capability.
==> 7 Little Tricks How to Read More Books Every Day
11. Build a better relationship with people you love and care
How much time do you spend with the people you love and care about? Do you need to allocate more time for that? We can't live alone in this world. And it is always better to win and celebrate together than to have no one to share your victories.
Always take care and spend more time with people you love and care about. No matter how good we are, we can't predict the future. Hence, appreciate the people around us more. Show your care this New Year.
==> 9 Tips For Building a Loving Relationship
12. Volunteer and give help to the needy
As Kevin Kruse said, "Life is not about making an income, it is about making an impact." You don't need to be a millionaire and donate only to help others, you can always volunteer and help whenever you can.
Start with small good gestures like smile more often and give a helping hand for those who needed it. Holding the lift's door, help an elder lady cross the road, and picking up rubbish at the roadside may seem like a small issue, but it is your character that counts. So, this year, make it your resolution to help more people and impact lives.
==> 12 Ways to Volunteer Your Time and Give Back to the Community
13. Spend more time with people that matter
Another common New Year resolution that most people have is to be able to spend more time with people that matter. We all crave for companions and to belong in a group. This is why people who shared similar mentality and views tend to get together.
I know it is difficult to find time especially if you are working full-time. But there are many ways how you can spend more time with people you care about. For instance, this is where technology comes into the picture. You can always give a call to your parents or a video call someone who is out of town.
==> 30 Ways to Spend More Time with Your Family
14. Travel and explore the world
Love to travel and explore the world? Here's your chance, make it your target to travel oversea in the new year. Choose a country that you have never been to before and travel there.
Personally, I love to travel. I travel overseas at least twice a year. Here's what you need to know: travel is not good for your soul, it can build your confidence and boost your mental strength for success too.
==> 7 Reasons Why Travel Makes You More Successful
15. Get rid of being late
Another good resolution to have is to get rid of being late. If you are someone who is always late for events, meetings, or whatever, make it a commitment to never be late anymore. In fact, be early.
Being early gives a positive impression of your character. Similarly, if you are someone who is always late, you will leave a negative impression on others and they may show less respect to you.
==> How to Stop Being Late for Everything Once and for All
16. Start a side project or business
If you have any side project or business that you have always wanted to try out, do so in 2020. Stop to just daydream about what you want, instead, turn it into action and just do it.
You can start an online business, a side project like decorating your garden, learning a new language, picking up cooking skills, etc. Whatever your project, just start and get it going.
==> The 10% Entrepreneur: Live Your Startup Dream Without Quitting Your Day Job
17. Spend less time on TV and social media
On average, people spend 2 hours and 22 minutes on social media every day, according to this statistic. Think about it, if you spend just 2 hours a day on social media, in a year, you will have spent 730 hours, which is equivalent to 30 days in a year.
Imagine that, in a year, the average person spends a month on social media. It is an extreme number. So, make it a habit to cut down the unnecessary and unproductive time spent on social media. Use your time elsewhere in other areas of your life. Live better.
==> 10 Tips To Spend Less Time On Social Media & More Time With Humans
18. Let go of the past and start living in the present
We're moving into the New Year, thus, if you have any bad experience in the past, learn to let it go. You don't have to carry your past baggage into the New Year. Most people fail to move forward in life because they tend to hang on to things in the past that drag them down.
If you want to live a better life, a stress-free life, a good life, you must focus on the future and work on the present. Never let your past become your future.
==> 10 Mindfulness Exercises For Living In The Present Moment
19. Face your fears and do it anyway
Another good resolution to have is to face your fears and do the things that you are afraid to do. For example, if you have always wanted to get a Ph.D., but you are worried and afraid of too many things, acknowledge your fear, and do it anyway. Make 2020 a spectacular year for you.
If you have failed at something, it doesn't mean that you are going to fail again. You will face many defeats in life, but you must not be defeated. Failures and mistakes are an important experience to grow you into a better person.
==> Feel the Fear . . . and Do It Anyway by Susan Jeffers
20. Start/complete writing the book you want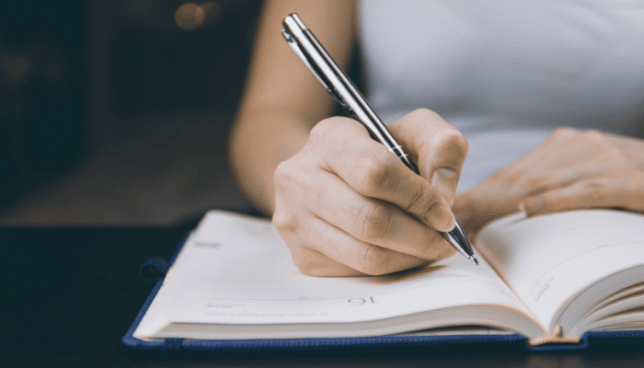 We all have a story to tell, isn't it? If you have the idea of starting a book or you have stated before but didn't manage to finish it, now is the time. Set it as a resolution in this New Year, make a plan to write every day, and then complete your book before the year runs out.
==> 10 Ridiculously Simple Steps for Writing a Book
21. Get to know new people
When it comes to living a fulfilling and successful life, there is no way you can live alone and stuck in a rut. When your friends' circle is small, your resources will be limited. There is a saying, "It is not what you know but who you know." And it has a lot of truth in it.
Meeting new people, making better friends, and getting to know people that matter to you can add a lot of opportunities for you. Getting to know new people doesn't need to be solely for the reason of networking, it can be a fun thing to do too.
==> How to Make Friends As An Adult In 5 Easy to Use Steps
22. Develop your passion for a career
"Follow your passion", is one of the most given advice when it comes to success. Sadly, most people don't love what they do. You need to have a lot of passion for what you do if you want to achieve great success in it.
When you are passionate, you will do it better than most people. When you are passionate, you are willing to spend more time on it. And when you are passionate, you tend to learn and improve faster than others who don't like to do it.
Therefore, make it your New Year resolution to develop your passion into a career.
==> 11 Ways to Turn Your Passion into a Successful Career
23. Take a leap of faith and pursue your dream
Have a dream to pursue but you always put it off? In this coming New Year, make it a blast. Dare to make a change and venture out of your comfort zone. Remember, if you keep doing the same thing every day, you will be getting the same old result.
So, if you want to live a better life, to achieve greater success, and to make a difference, you must take the leap of faith and do what you have never done before.
==> Learn How to Set and Achieve Your Goals Using Goal Setting Formula
Don't worry about failures. Turn them into an experience and grow.
You have to understand that a ship is safe in harbor, but that's not the reason it is built. The only way to find out how much you are worth is to go out and do it.
Use these New Year resolution ideas to help you decide what you want to achieve in 2020. And more importantly, craft a plan and commit to living the better life that you have always dreamed about.
This article may contain affiliate links. Meaning, at no additional cost to you, I will earn a commission if you click through and make a purchase. As always, I only recommend products and services I trust.